Pull up a chair folks, this update's a long one!
Heather
has tatted up a lovely necklace with a rainbow gem she got at michael's. Her husband's forbidden her to sell it because it looks too good on her - I agree!!! Heather's also been missing a friend - my condolences.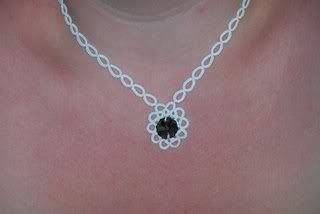 Tattingchic's done up "Silver Maple Leaf" pattern by Karey Solomon from her book, Tatting Turns Over A New Leaf. It is tatted in the HDT (Hand Dyed Thread) by Yarnplayer called "Sugar Maple". It is done in size 20 thread. This particular pattern calls on the use of the SCMR (Self Closing Mock Ring) and the Roll Stitch techniques in hand tatted lace.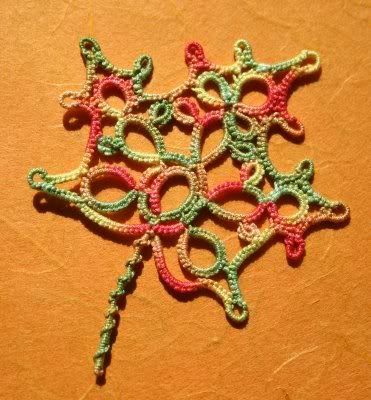 Better dress warmly for the snowstorm at Amie's blog. She shows us her icy motifs 11 through 15 consisting of 'Victorian Snowflake' by Via Sunderman, Motif no 6 from DMC Festive Tatting, Elmo's Snowflake (avaialble online), something from Tatted Snowflakes" by Patricia Ann Rizzo and one more lovely flake. She thanks Sue for the craft bangle and is thinking of making more for Christmas - smashing idea!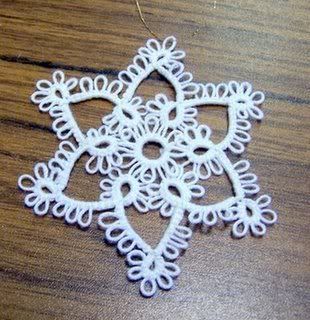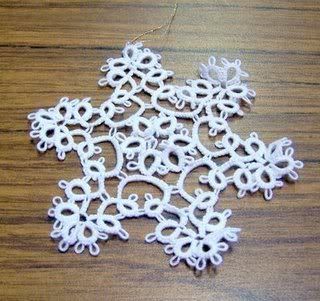 Nita shows us her progress in TIAS 4. She still stumped but so am I. She also shows us her first few attempts at cluny tatting. Good for you! I haven't even dared to try it yet!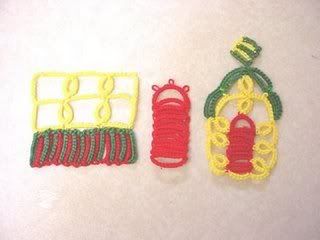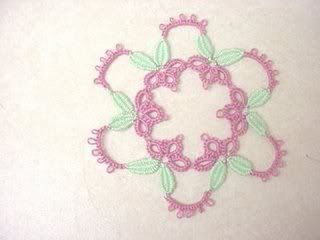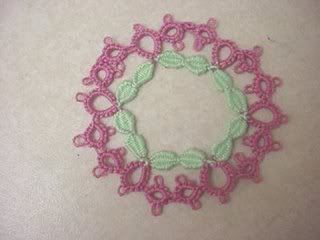 Bonnie seems to be addicted to Jon's Flakes. She's done up more in Yarnplayer HDTs. Looks like a definite addict - anyone have the helpline for her.



Barbara shows us a lovely flake. Celtic Snowflake by Rozella Linden done using Manuela size 20 thread.



Introducing Claudia - a new Spanish speaking member of the Challenge! Bienvenidos! She shows off her celtic tats.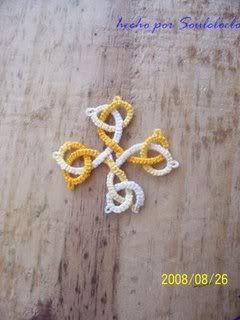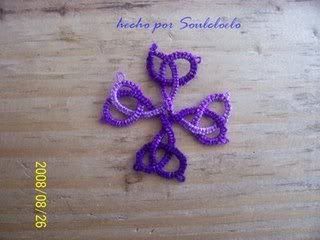 Martha knocks my socks off (if I was wearing any) with a lovely teapot done in King Tut! Of all things TINY King Tut! It's a petite 2.5inches.She got her King Tut from here. She's also done something special for a little someone who always seems to be missing a braincell or 2. =) The pattern has been added to her site here.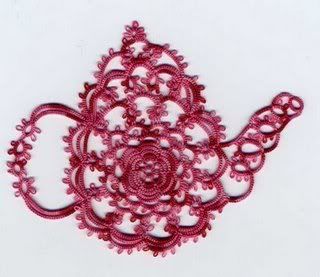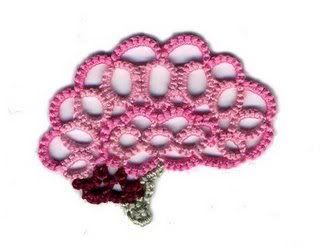 Wally shows us one of Iris' butterflies in 20 Cebelia. The pattern can be found here.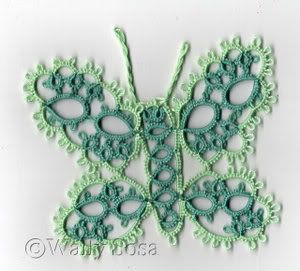 I've been working on a biscornu pincushion - with a tatted centre. Hope it turns out ok.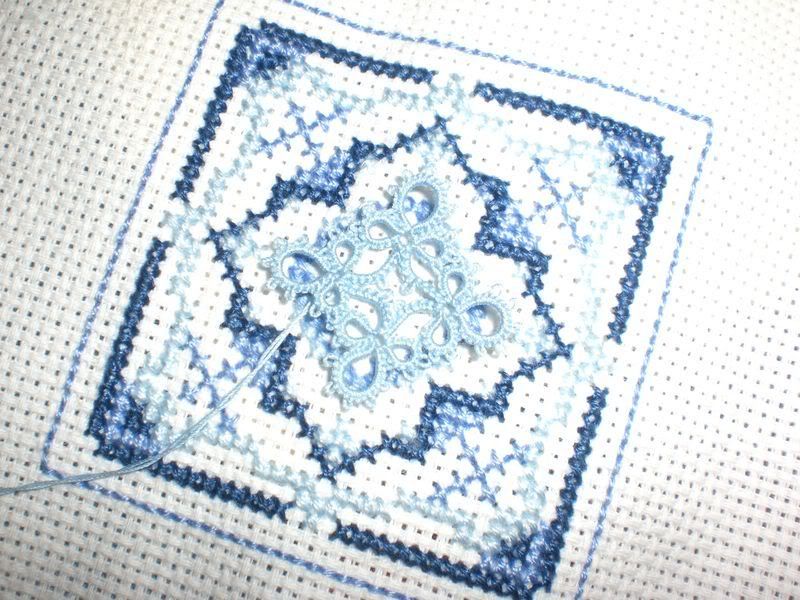 Clyde tells us a little about tatting days and conferences - he's lucky enough to live near one!

Laura's working on the TIAS

Marilee shows us her new tatting pouch. Aren't we all jealous!

Mark shares with us some lace and silk ribbon embroidery

Pamela annoucnces the winner of her thread!

Ruth shows her all her autum leaves. Lovely!

Sherry shows us her WIP. It isn't even finished and it's already gorgeous!